Synergy Summit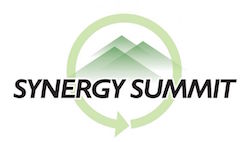 The AAA-CPA is a member of Synergy Summit, a nonprofit collaboration among the leadership of the major accounting, legal, and financial service organizations in the United States. Together, these groups represent more than 200,000 lawyers, accountants, financial advisors, philanthropic gift planners, and insurance and other professionals. Synergy Summit helps bring quality estate, financial, and charitable planning information and services to the public through multi-disciplinary partnerships and projects.

Member organizations:

Programs and public education projects supported by Synergy Summit include:
 
Did You Know…
It is estimated that over 120 million Americans do not have current estate plans to protect themselves and their families in the event of sickness, accidents, or untimely death. The 2004 Roper poll commissioned by the American Institute for Certified Public Accountants found that two-thirds of Americans over age 65 believe they lack the knowledge necessary to adequately plan for retirement, and nearly one half of all Americans are unfamiliar with basic retirement tools.